Loaves & Fishes
17th Annual Coat Drive - October 2022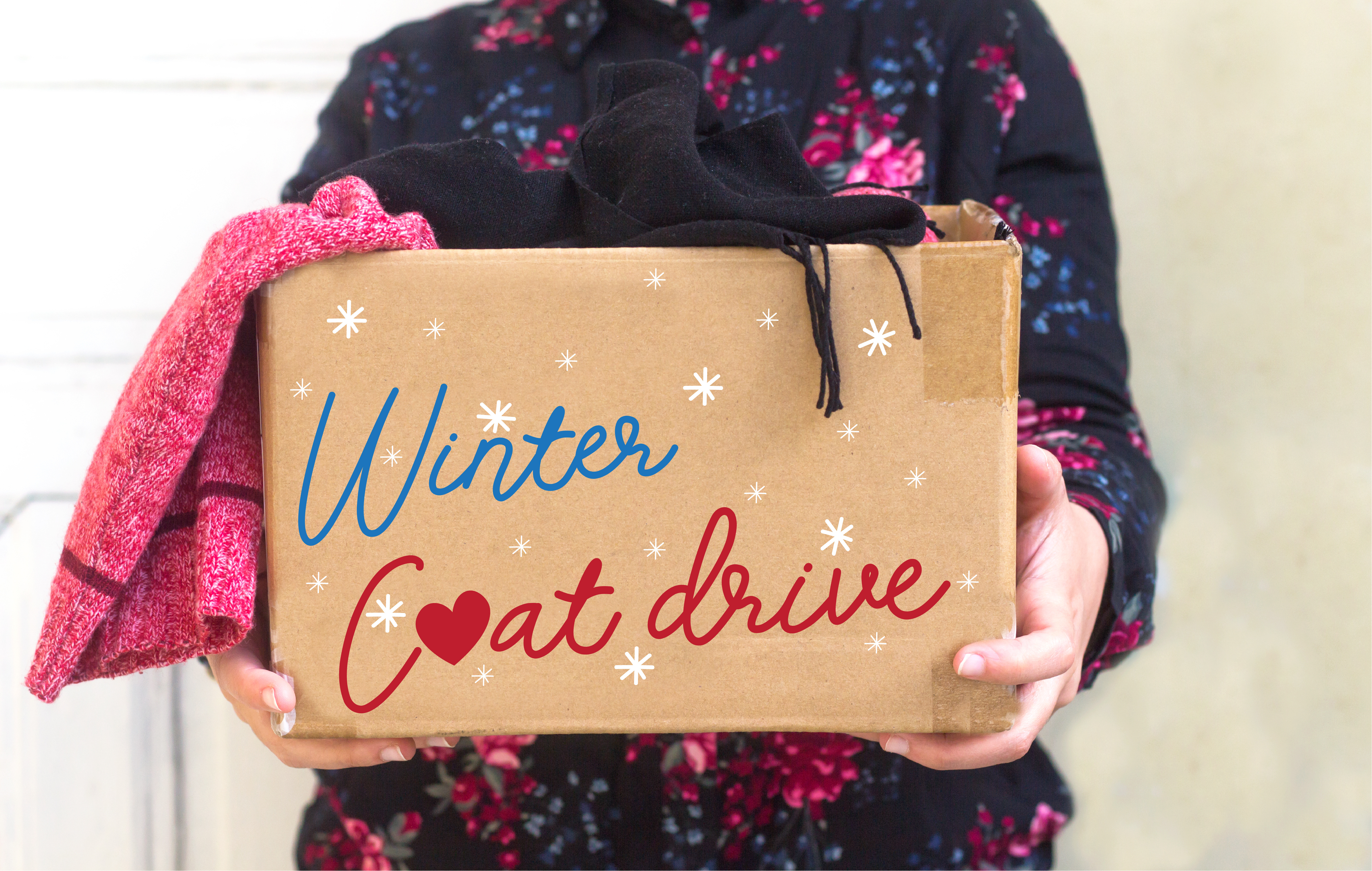 The 17th Annual Loaves & Fishes coat drive will be the month of October (starting Sunday, October 2). Donations can be delivered to drop boxes at Immanuel. We are able to accept new & gently used coats, hoodies and other items of warmth. All sizes needed (men, women & children)! The noon Eden Prairie Rotary has donated hats & gloves for several years. Also needed for donations along with coats & items of warmth are hotel samples (shampoo, etc,)
We are also be happy to shop for you (monetary donations through the church designated Loaves & Fishes coat drive)!
For additional information contact Savannah Olaphson, Coordinator of Service & Justice Ministries
****
Read about Loaves and Fishes impact in 2020.
COVID-19 Update:
Pre-boxed take away meals are being served for the time being
Some individual volunteer opportunities exist (see link below)
Immanuel will not be volunteering as a group at St Stephens until further notice.
Loaves & Fishes Meal Ministry
For 30 years we have fed 150-175 people 6 times a year at Loaves and Fishes St. Stephen's School. Loaves and Fishes is no longer serving out of this site.
The Immanuel Champions are taking a pause during COVID restricstions and looking into a new plan for serving at a new location in the future.
The blessings that we receive from serving are many:

We are thanked and blessed for the delicious meal.
There are smiles of gratitude.
Fellow members of our church are brought closer together working in the kitchen or on the serving line.
After working on the serving line, Immanuel member Jackie Terauds noticed that many guests did not have adequate jackets to keep them warm on that cold December night. She, George and Mark began the Immanuel coat drive to provide warm jackets and coats from Immanuel members to guests at Loaves and Fishes. In the years following hooded sweatshirts, warm socks, hats, gloves and mittens have been added to the gifts of warmth that are given out.
For more information: Loaves and Fishes Minnesota.
To volunteer with Immanuel's team contact: Linda Herzog or Darla Nemec.